It's that time of the year again, folks! That's right, Screen-Free Week will be from April 29 – May 5, 2019! What does it mean? On this designated week, we get to unplug, decompress and reconnect with the people we love, nature, education, our communities, and/or tech-free hobbies we enjoy!
To learn more about Screen-Free Week, visit their website, www.screenfree.org.
During Screen-Free Week, Digital Media Treatment & Education Center is offering 30 minute no-cost consultations April 29th– Friday, May 3rd to individuals and families seeking education, direction – including helpful tools to support health, wellness, and moderate digital media use.
Screen-free week activities are taking place all over the country. Colorado offers some wonderful opportunities. Learn more about Screen Free Week Events. Besides events, here is a list of family friendly screen-free activities: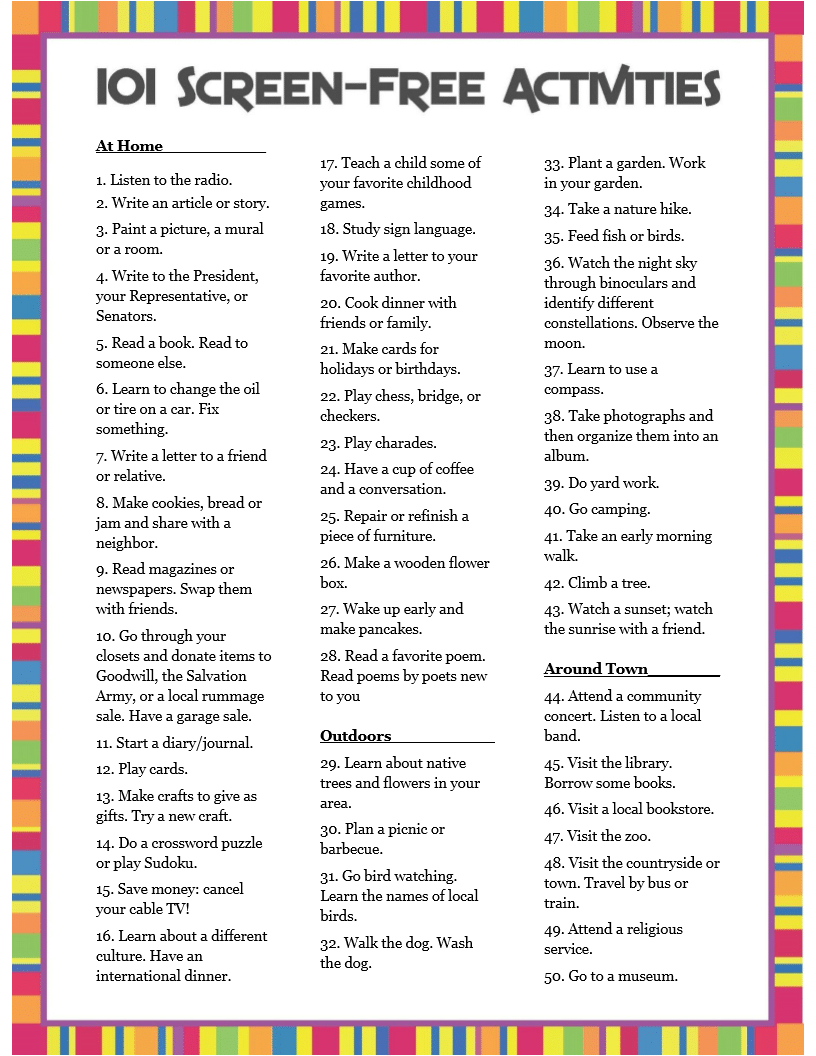 We'd love to hear how you'll be spending your Screen-Free Week, feel free to share your ideas/activities in the comment section below.